Kistein Monkhouse, MPA
Storytelling an untapped resource in healthcare.
Updated: Jan 22, 2020
STORYTELLING, DATA AND HEALTH CARE
Storytelling translate data in a powerful form, one in which data alone is incapable of doing. We see significant shifts in which the techniques of storytelling are used to communicate a point of view, value or principle by health care leaders. Just as many systems are recognizing the importance of shifting from a fragmented episodic way of provided treatment, we see a shift on storytelling being used as a tool to further humanize the patient beyond data and their diagnosis. While storytelling is a quantitative measure, there are significant, meaningful ways in which it can connect with managers, directors, clinicians and staff to engage, incentivise and inspire employees to improve patient experience in a way that cannot be achieved through quantitative data alone. 
Stories have the dynamic to connect with people beyond the physical and emotional state while transcending through the human spirit. Storytelling has the capability to revitalize passion and commitment within people working in health care organizations.
In fact, when visiting some healthcare facilities you may notice proudly displayed success stories from families or patients who had previously sought care at the facility. These stories may take the form of a patient testimonial, acting as a morale booster for staff members, and are reminders of exceptional patient experience. Beyond that they inspire and bring meaning to patient experience data. 
HEALTH CARE SYSTEM AND FRONTLINE CARE TEAM
The healthcare system convenes the frontline teammates to explore the concept of preventing avoidable patient suffering, and teammates can work together in small groups to create a story in response to images that depict individuals in various stressful circumstances such as bankruptcy, multitasking mom, homelessness, etc. Every story created by various groups is unique, yet they all recognise the impact that unresolved stress can have on them as teammates and on the patient experience. 
On the other hand, those at the forefront of care delivery are taking to social media to share their stories in regards to issues such as burnout. The stories shared display the overwhelming stress experienced by those on the frontlines as they struggle to manage issues such as depression and more with regards to workload.
Dr. Dinali Fernando shared her experience as an emergency room physician via Patient Orator twitter stating "Being an emergency room #physician, particularly I have to say that one of the challenges is time. We have incredibly 90,000 #patients a year. Any given shift you're running around the whole #ER, on a 12-hour shift, you might see up to 60 patients". While the data tells the story of 45% of physicians practicing emergency medicine reported being burnt out, Dr. Fernando's story previews a day in the life of an ER physician, bringing to light the issue of time constraints and surging the discussion around clinician/physician wellness. 
STORYTELLING, HUMANIZING USA HEALTHCARE SYSTEM 
Storytelling can be used as an outcry for change, and a source of motivation across the health care ecosystem. Stories of exceptional they instill pride in the organization and illustrate what care should look like for every patient. They can also rejuvenate caregivers by making them better for the next patient they see and helping them see themselves in a light that sustains them as they go about their work.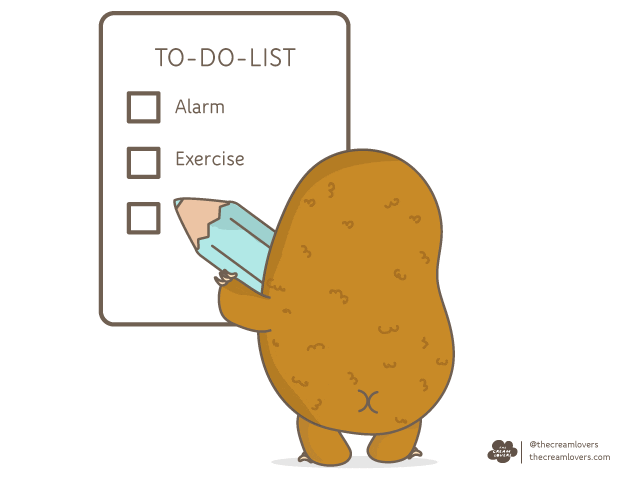 The most valuable stories are those that deliver on three levels:
Sharing knowledge

Communicating in a way that captures the attention of the audience 

Inspiring the audience to act
When combined with performance data, the idea behind storytelling in the health care sector is complete. It is the best of both worlds when you can combine good data with good stories that enhance and complement the idea; it seems that is where the sweet pot is. 
HOW PATIENT ORATOR USE STORYTELLING TO HIGHLIGHT THE NEED FOR CHANGE IN CARE DELIVERY & ACCESS TO HEALTHCARE FOR ALL. 
The idea for using storytelling to bring awareness to issues in healthcare and its delivery came from my direct care experience on the forefront of care delivery, both in the roles of a nursing assistant and service coordinator. I recognized the untapped potential in stories of people as recurring themes in the stories I was hearing. At the same time I was continually witnessing the breaking of communication between patients, their clinicians and care team as well as the breakdown of communication between clinical teams and the administrative teams.
As I've listened to the stories of thousands of patients with overlapping themes stood at the intersection of socioeconomic, geographic factors and poor health outcomes. In the same way, the care teams also had their respectives experiences and viewpoints and expectations that made up their individual stories. Whether the constraints were red-tape, lack of cultural competency & emotional intelligence, limited support from managers, organizational culture and values, etc., the stories of those at the forefront were unheard. 
Inevitably, I turned my passion of caring for others into a travelling documentary style series in which I feature video stories, in an inclusive dialogue format. Featuring all stakeholders including those most intimately impacted by our healthcare system. The goal of this film series is to humanizing  health care. As I've journeyed across the states I've learned that regardless of geographic location, race, gender, class, ethnicity, or education we all have either lived or worked experiences and stories at the intersection of interacting with the overall healthcare system and healthcare delivery settings.
This highlights the need for more storytelling as this may ultimately be the data needed to drive change leading to human connections beyond disease diagnosis. So I leave you with these word; raise your voice, share your story, let it be used for the development of a better health care system.